Last year, I had the opportunity to visit the main headquarters of IKEA in Sweden. One of the highights of the trip was a chance to get a sneak peak of the upcoming lines for the 2016 and 2017 season. There were a couple of product lines that personally really appealed to me. Ilse Crawford's Sinnerlig collection was one (it came out earlier this year) and the other is a range of products by Swedish glass and ceramic designer Ingegard Raman named Viktigt. This line is a limited edition and just hit the stores.
When I saw it for the second time, I knew it was the perfect jumping off point for my daughter's new bedroom. Rather than starting from a fabric or a rug, I began by pulling together some of my favourite pieces from this collection and building the idea of the room around it.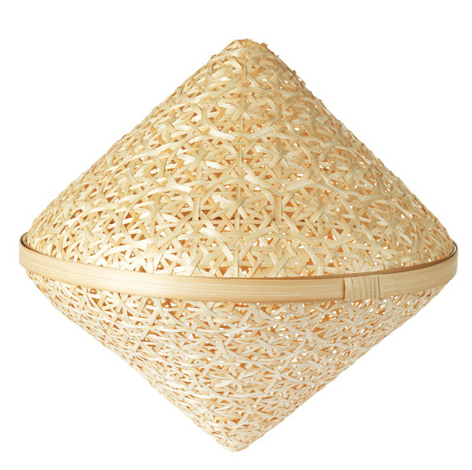 The Viktigt chair with its classic shape and woven seat was high on my list as was the pendant lamp shade which I will probably hang low over a side table. The storage baskets are perfect for all her toys.
Right after I settled on these pieces I came across this image on Apartment Therapy which helped me decide on an overall palette for the room.
My daughter has been asking for a pink or purple room so this combination of pastel colours mixed in with some natural textures and a grounding colour like charcoal grey or black seemed like a good place to settle.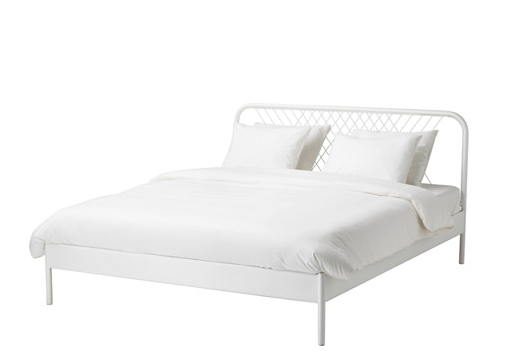 The above items from IKEA including the Maryd tray table, the Fjalkinge storage units, Ingert curtains and Nesttun bed frame seemed like the perfect stylish and affordable piece to round out the look. I still have a few loose ends to figure out like what to put on the walls and whether or not I should include a rug but I think I'll start here and then see what I need to finish it off. Stay tuned.